For the last few weeks of the regular season and playoffs, LeBron James was regularly on the injury report as he was dealing with a foot issue. Recent developments have suggested that this injury might have been more serious than some believed.
LeBron James saw specialists when the injury first occured, but surgery wasn't needed. Now, that might not be the case. During a recent appearance on "The Pat McAfee Show," NBA insider Shams Charania detailed that the LA Lakers star might need surgery in the offseason to repair his injured foot.
"LeBron James played the last few months of the season with a torn tendon in his foot that could need surgery this summer."
•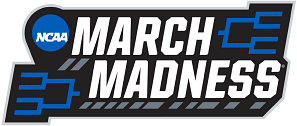 Despite playing on one good foot, LeBron managed to still be impactful for the LA Lakers. After entering the postseason as a seven seed, they were able to make it all the way to the conference finals. LA eventually eventually met its match in the form of Nikola Jokic and the Denver Nuggets.
During the playoffs, LeBron led the Lakers in scoring at just under 25 a night. He also averaged 9.9 rebounds and 6.5 assists. With their season on the line, LeBron played nearly 48 minutes and posted a near 40-point triple-double to potentially avoid a sweep. These feats are even more impressive if you account for the fact that he wasn't 100%.
LeBron James' foot injury could impact retirement decision
After the Denver Nuggets eliminated the LA Lakers, LeBron James made some interesting comments. Most notably, that retirement is on his mind. News of this foot injury could play a role in what he decides to do for next season.
At this point, it doesn't seem like LeBron is going to walk away for good. In year 20, he is still a high-impact player in the league. That being said, he could take next season off in an attempt to get his body right.
For the past year, LeBron has been candid about his desire to share an NBA court with his son. Bronny James just finished up his senior season of High School, and will be playing at USC next year. With the NBA just outside his reach, LeBron will not retire now before achieveing this dream.
Following this news, all we can do is wait to see what the 19-time All-Star decides to do. Based on this reporting, it seems like most of his offseason will be spent rehabbing his foot.
Edited by Kevin McCormick




Article SourceMykhel