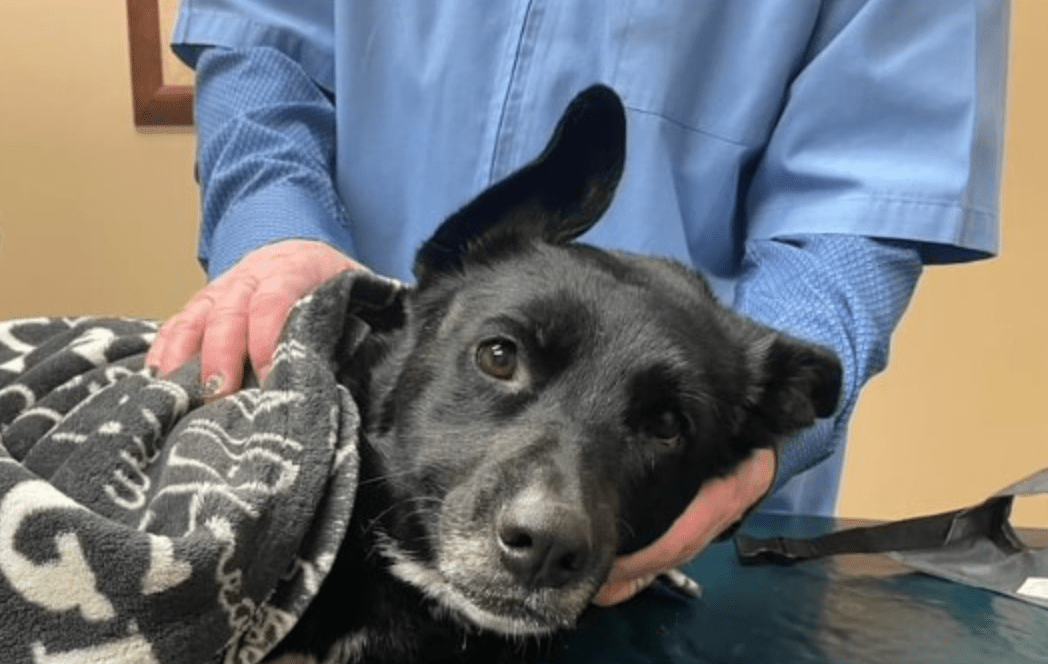 No owners have come forward for a dog found shot near Garfield, Minnesota last week — but that doesn't mean the pup isn't receiving lots of love. 
An online fundraiser to support the dog's ongoing medical care has raised over $6,500. 
"Our hearts are broken for this sweet dog," wrote Melissa Justice, whose husband, Mike, found the injured pup on a rural road on Jan. 25. 
"When they got out to check it out, she got up, hobbled over to them and collapsed at their feet," she shared.  
The dog, who they call Miracle Pup, is now being treated by Dr. Mark Christenson at the Alexandria Veterinary Clinic. 
According to Justice, the pup faces a long road to recovery after sustaining a severe wound on her back and extensive tissue damage. 
Whatever happens to the dog once she's healed, Justice said they can guarantee she'll be safe and loved for the rest of her life. 
"We have potential fosters and adopters lined up, which we either know personally or will be fully vetted. If we go that route" she wrote. "We are also prepared to get solid proof of 'ownership' if any person comes forward to claim her."
If the fundraiser raises more funds than the dog needs, excess donations will be given to Bailey's Hope, which helps cover canine medical expenses. 
The Douglas County Sheriff's Office is continuing to investigate how the dog sustained a gunshot wound. Anyone with information is asked to call 320-762-8151.