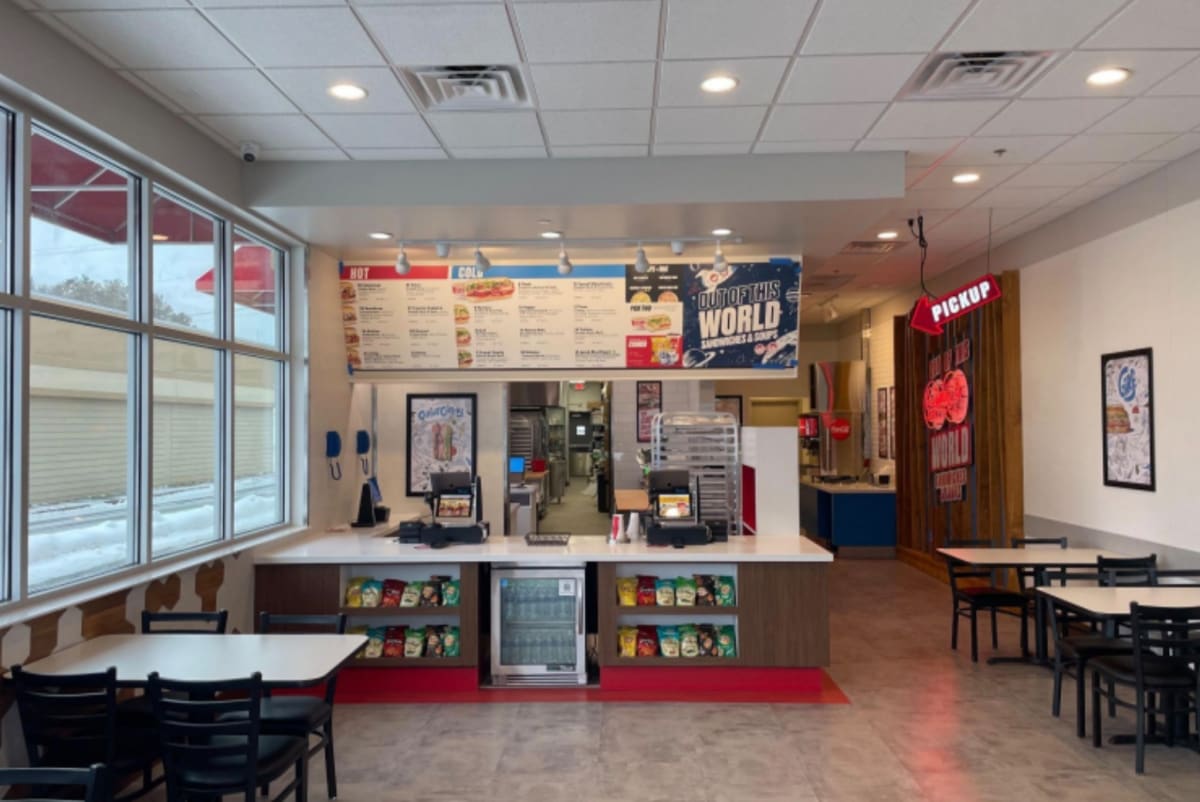 Sandwich chain Erbert & Gerbert's is planning to open eight more Minnesota locations as part of an expansion in the Midwest, with the first opening this week in West St. Paul.
The Eau Claire, Wisconsin-based company opened its 10th Twin Cities location at 1909 S. Robert Street, and tells Bring Me The News that another seven are on the way.
There are currently around 20 Erbert & Gerbert locations in Minnesota currently, about half of which are in the Twin Cities metro.
The West St. Paul sandwich and soup shop marks the company's first opening in 2023 for the brand.
It offers dine-in, pickup, drive-through and delivery options, with a design that "represents the future of the Erbert & Gerbert brand."
"The new location is one of the first to be designed to the brand's new look and layout," the company says. "A clean, modern, and bright end-cap location with a convenient drive-thru is how Erbert & Gerbert's stores will continue to be built moving forward."
The chain was founded in Eau Claire in 1988 by Kevin and Beth Schippers, with the name coming from characters in stories told by Kevin's father.
Bring Me The News asked for information regarding the other seven locations planned for Minnesota, but has received no response yet.