The Safari Whitetail Resort in Minong, Wisconsin is on the market for $4,275,000. 
The 989-acre property features a two-bedroom, two-bathroom main lodge and six cabins along the beaches of the private, sand-bottomed Buffalo Lake. 
"It's the nicest thousand acres I've been ever on," said listing agent Mark Nelson with Timber Ghost Realty, adding the resort is about two hours from the Twin Cities.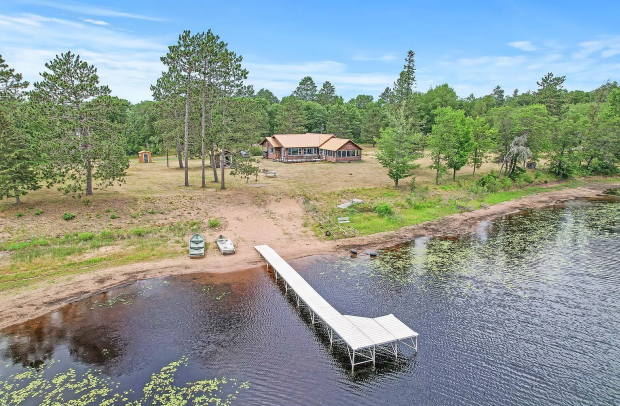 The sprawling property features over 20 miles of ATV trails, a 20-acre hay field with horse stalls and fencing, a caretaker home and a top-of-the-line dog kennel with 20 stalls for hunting companions and pets. 
"It's like the Ritz Carlton for dogs," Nelson joked. 
Buying or selling? Find a realtor using the BMTN directory
The property has a long history as a resort, according to Nelson. While the current owner hasn't utilized the six cabins, the main lodge has been rented in the summer months. 
"I think there are a ton of opportunities aside from the resort option," he said. "For anybody who likes the outdoors, it basically checks every box there is."
"It's a once-in-a-lifetime kind of property," he added.