A 137-year-old St. Paul home for sale in the city's Battle Creek neighborhood is on the market for just under $500,000. 
The fixer-upper is full of old-house charm, including hardwood floors, stained glass windows, an ornate wooden staircase railing, antique light fixtures and three fireplaces.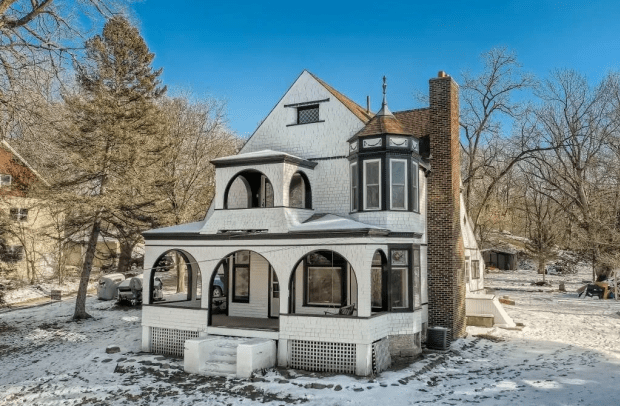 The home's enchanting exterior features a large front porch and covered bedroom balcony, with views of the 3.6-acre property framed by arched openings. 
The property also includes a modern two-car garage and oversized, two-car mechanic's garage. 
Buying or selling? Find a realtor using the BMTN directory
"Let's not forget over 3 acres of land, with beautiful trees and open space," the listing reads. "Deer sightings are commonplace." 
Garth Dahl of Keller Williams Premier Realty has the listing at 770 Brookline Avenue, St. Paul.