The pizzeria, a sister store of Grand Ole Creamery, closed its doors Monday.
Grand Pizzeria in St. Paul has closed its doors, promising something "new and exciting" in its place.
The pizzeria, located at 750 Grand Avenue, announced on Facebook that it had closed as of Monday. Its sister store, Grand Ole Creamery, will remain open.
A sign posted outside the pizzeria announcing the closure also stated that "something new and exciting is coming very soon" to the space.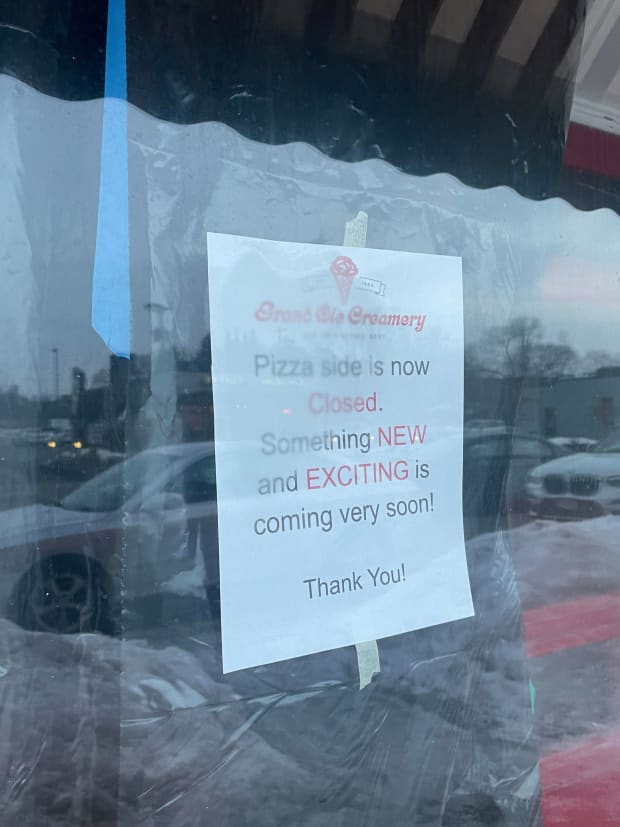 Grand Ole Creamery has been open since 1984, while Grand Pizzeria operated for more than 10 years. It served New York-style pizza as well as other items like hoagies and calzones.
"We want to express our sincere gratitude to our loyal customers who have supported us over the years," the Facebook announcement reads.
"While we are sad to say goodbye to Grand Pizzeria, we are thrilled that a new and exciting concept will be taking its place. We can't reveal too much yet, but we promise it will be worth the wait!"