Gilbert Arenas has made a second career as a podcast host and outspoken NBA analyst. On JJ Redick's "The Old Man & the Three Podcast," he told many stories, including his time when both players were on the Orlando Magic in 2010-11.
The Magic coach at the time was Stan Van Gundy, a longtime NBA coach and current TNT TV analyst. Van Gundy is on the broadcast team calling the Eastern Conference finals this season. Arenas had some choice words for his former coach.
•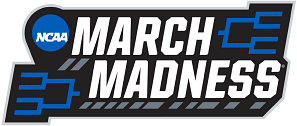 "Stan was Stan," Arenas said with a laugh.
Although Van Gundy had a wealth of basketball knowledge, Arenas said he could use work on his people skills. Van Gundy was known for his fiery coaching style.
"He was a great Xs and Os guy, but a horrible people person," Arenas said. "He was mentally killing and bashing players until their confidence and who they are was not translating on the court."
How did Arenas play in Orlando?
Arenas was at the tail end of his career during his time in Orlando. He played in 49 games and started two during his one season with the Magic. He was out of the NBA after one more season (with the Memphis Grizzlies). Arenas reflected on his own personal confliction dealing with the end of his career while under Van Gundy.
"It was wonderful and sad at the same time. I was not playing so I was down," Arenas said.
Arenas had plenty of positive things to say about the organization and team outside of Van Gundy. Arenas offered a lot of praise for the Orlando franchise, a team that is not often a free-agent destination in the NBA.
"When I got to Orlando, it was joy," Arenas said. "The locker room, the players, you guys were amazing. The facility, everything about the team itself was A1. It was the best organization in terms of taking care of players."
The Magic went 52-30 during the one season with Arenas. They were upset in the first round by the Atlanta Hawks and lost in six games. Arenas played in five playoff games for the Magic, averaging 8.6 points per game.
Edited by Joseph Schiefelbein




Article SourceMykhel