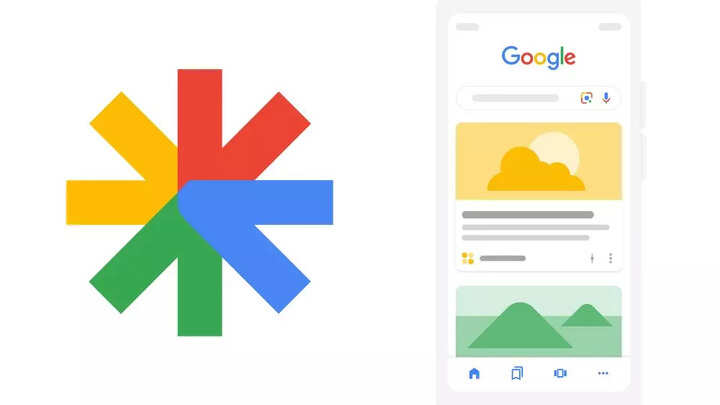 Introduction
Google Discover is a feed that is carefully curated by Google to deliver articles and videos to mobile devices. It offers personalised content to users through searches and related stories. This can be a wonderful tool for users who want daily news and relatable content on their Android smartphones with just a left swipe from the home screen.
Google Discover
Google Discover pushes a variety of news and stories to the Google search app, and you can customise the Discover feed by adding your interests. It aims to help users find online content that reflects their interests, and each Google Discover feed is personalised for each user.
Videos in Google Discover
Google Discover is primarily used as a news feed because it finds fresh and helpful articles on all the topics your device determines are relevant to you. Along with those articles, you can find YouTube videos that might be of interest to you, whether they show up as full cards or in a carousel similar to Google Stories.
If you happen to find one of these videos on Google Discover, you might notice that the YouTube video that is displayed begins to play right away. The app will give you a preview of the YouTube video even though you haven't started it yet.
Disabling video autoplay in Google Discover
There can be times when you simply do not want to see these automatically playing previews as you scroll through your feed. For that, Google gives users the option to always turn off this feature. After the feature is disabled, Google Discover displays YouTube videos that look like static cards.
Here's a step-by-step guide on how to disable video autoplay in Google Discover on Android:
1.
Swipe left on your Android smartphone's home screen to launch Google Discover.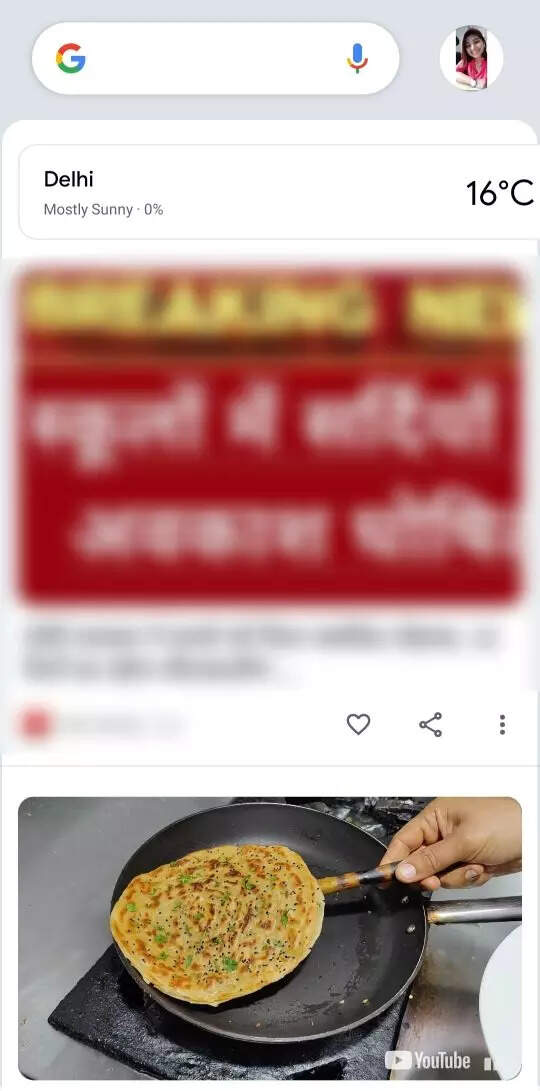 2.
Tap on your profile picture, available in the top-right corner.
3.
Go to the Settings tab.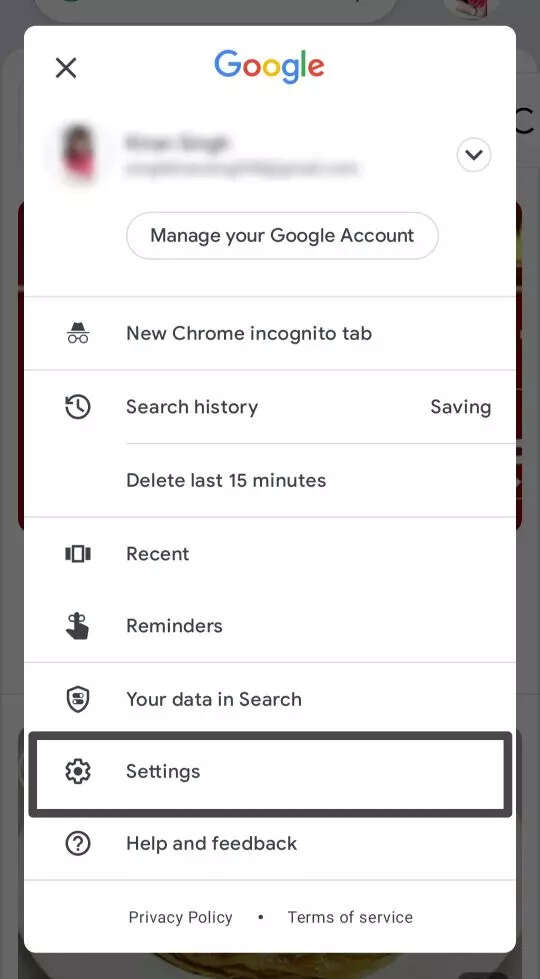 4.
Select the General option.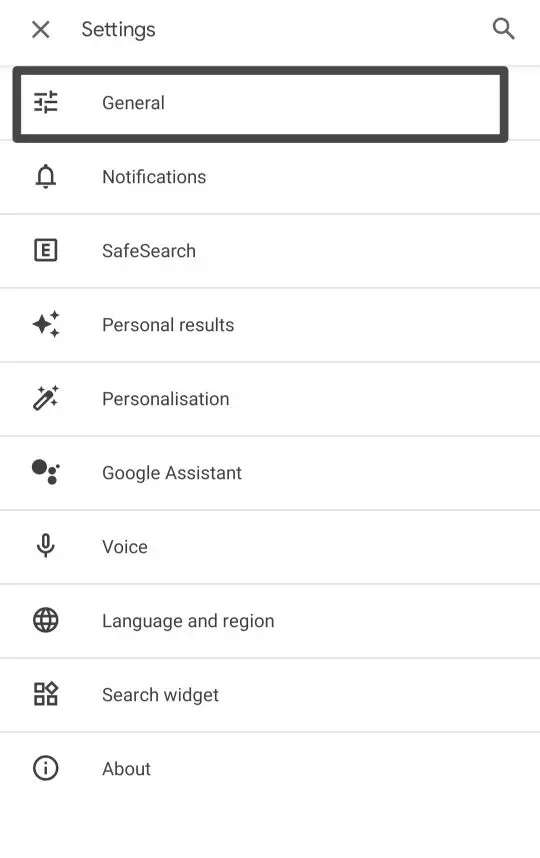 5.
Then, tap on the Autoplay video previews option.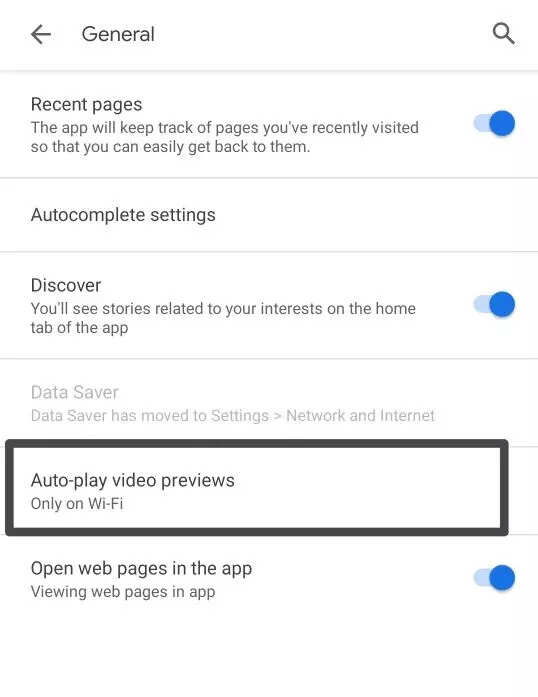 6.
Select the Never option to completely disable video autoplay.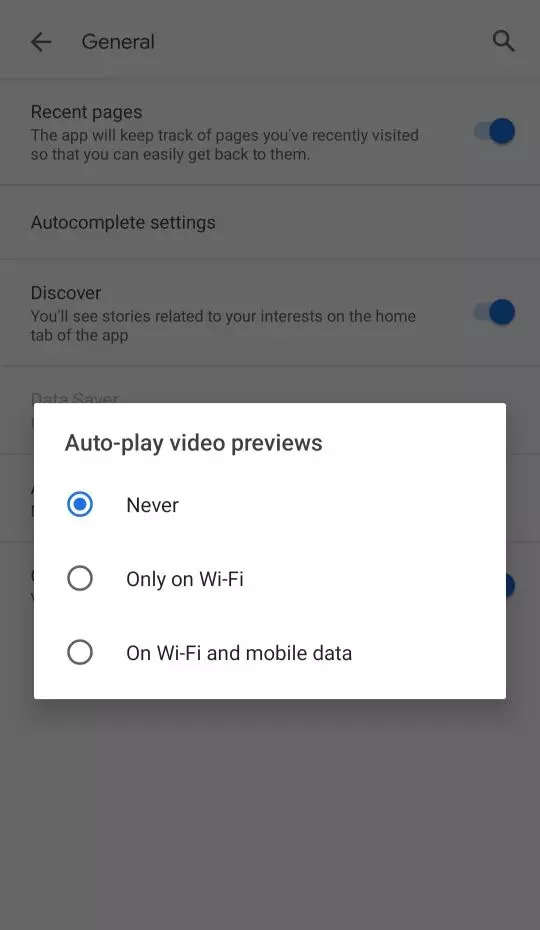 7.
You can also choose Only on Wi-Fi if you want the video to autoplay when you are using only Wi-Fi.
FacebookTwitterLinkedin
---