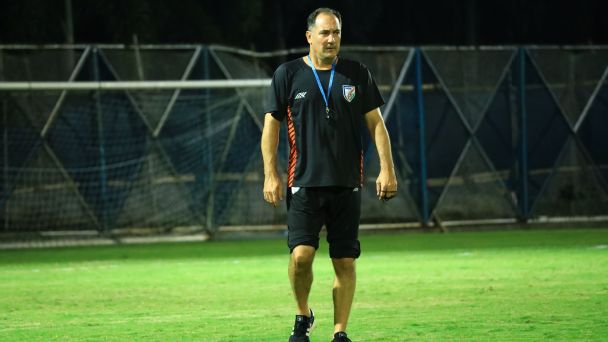 An astrologer helped India coach Igor Stimac in team selection before four crucial matches, which included Asian Cup qualifiers, in May and June last year, according to a report in The Indian Express.
The report quotes Stimac as saying the astrologer "was recommended to me and I was convinced (by others) that I have to check upon his possible effects in sports". It also quotes Kushal Das, then the secretary-general of the All India Football Federation (AIFF), as confirming that he introduced Stimac to the astrologer, Bhupesh Sharma. Das said there were concerns over whether India would qualify for the Asian Cup: "It was not a comfortable situation. For me, the most important thing was that India should qualify."
The report quotes Das as saying that the AIFF paid Sharma Rs 12-15 lakh for two months' services. "That didn't seem a huge amount since India qualified for the Asian Cup," Das was quoted as saying.
The Indian team played four matches during the two-month period. A friendly against Jordan and three Asian Cup qualifiers against Cambodia, Afghanistan, and Hong Kong. While India lost the friendly against Jordan 2-0 in May, they won their three Asian Cup qualifiers next month to finish top of their group and qualify for the 2023 Asian Cup.
In this period, Stimac and Sharma exchanged almost 100 messages, which show that they were in touch before each match. The report claims, on the basis of these messages, that Stimac would run possible team selections and injury updates past Sharma and incorporate his inputs while finalising the playing squad. The report said two established players did not make the starting XI against Afghanistan on June 11 because their stars were not favourable.
Das resigned from his post last year after a change in regime post AIFF elections. Kalyan Chaubey was elected as the new president in September 2022 and Shaji Prabhakaran was named as the new secretary-general.
ESPN has reached out to AIFF for further comments on the matter.