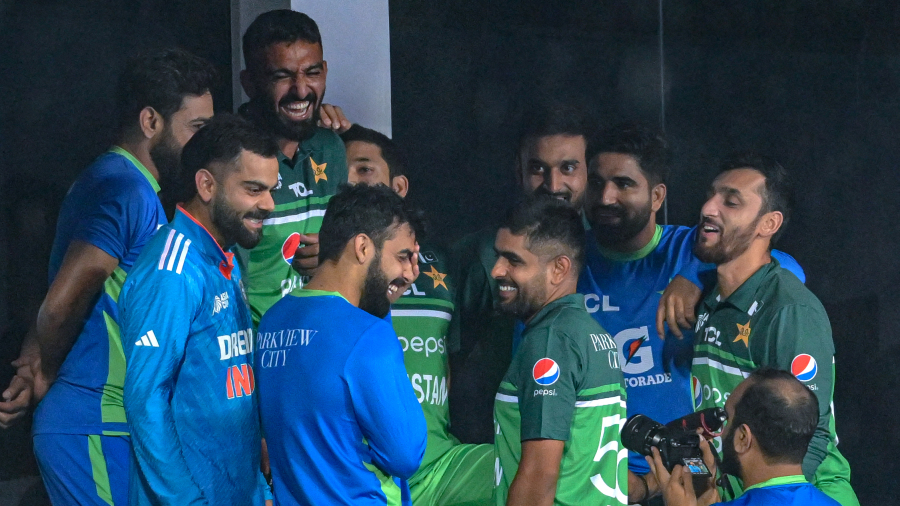 The India vs Pakistan game on September 10 is the only game that has been allocated a reserve day in the Super Four round of the ongoing Asia Cup. The final, which is set to be played on September 17, will also have a reserve day.
Rain had forced a washout in Pallekele when the two teams first faced each other in this Asia Cup. Rain then returned in India's first international match against Nepal, at the same venue, but it wasn't as persistent on the day, allowing India a 23-over chase, which they aced to qualify for the Super Four.
With rains also forecast in Colombo for the next week, the PCB, the official hosts of the tournament, were on board with plans to move the Colombo matches to Hambantota, but eventually the Asian Cricket Council (ACC) sent a mail to the stakeholders stating that the matches would be played in Colombo as originally scheduled.
The PCB agreed to the decision reluctantly, though they have sent a letter to ACC president Jay Shah, protesting the decision-making process.
A rain threat hangs over the India vs Pakistan match on Sunday, too, with up to 90% chance of precipitation. If the weather clears up, India's bowling spearhead Jasprit Bumrah could return to action after having missed the Nepal fixture for the birth of his child.
Bumrah, who had just returned from a long-standing back injury, is yet to bowl in an ODI in the lead-up to the World Cup next month. He made his ODI comeback last week in the Pakistan game, but didn't get a chance to bowl since rain prevented Pakistan from starting their innings.
More to follow…