Former World No. 1 John McEnroe backed Novak Djokovic to win his 10th Australian Open title. He also stated that a maiden Grand Slam win for Stefanos Tsitsipas would be a good outcome for tennis.
21-time Grand Slam winner Djokovic and 2021 French Open finalist Tsitsipas are set to lock horns in the final of the Australian Open 2023, at the Rod Laver Arena on Sunday, January 29.
Speaking to Eurosport, the seven-time Grand Slam singles winner said that the Serbian maestro was his favorite to win the trophy even before the start of the tournament, and he was going to stick with his choice.
"I picked Novak to win the tournament before the event, I'm sure a lot of people did. So I won't switch my pick before the final as my guy is still there (laughter). I have to stick with Novak," McEnroe said.
The American further predicted that the World No. 5 would win in four sets as he hoped for a good match.
"I will say Novak in four sets will be my pick. I'm hoping for the excitement, even if I will call it in the middle of the night, that this will be a good match," he added.
McEnroe also reflected on Tsitsipas' semifinal win over Karen Khachanov. The American said that despite being in a good mental place and form during that match, the Greek will find it difficult to beat Djokovic.
"Tsitsipas is playing well enough to offer a good match and he's mentally in a good place. Even when he blew the third set against (Karen) Khachanov, he still won that match easily. But still, it will take him a lot to overcome Novak, maybe too much. Probably too much," he said.
The 63-year-old further stated that Tsitsipas's win would be "great" for tennis.
"I think it would be great for tennis if Tsitsipas wins, I really do. To me, it's a no-lose situation because if Novak wins, he'll tie Rafa, we can talk about that on our way to the French Open, what's gonna happen there, and so on," McEnroe said.
He added that if the World No. 4 wins, it would be a "continuation" of the recent trend of the rise of young players.
"If Tsitsipas wins, it's like a continuation of what we've seen recently with the up and coming players and it will be a very, very good thing because we need some new blood in the men's game, that's for sure," he added.
"He wants to be considered as the greatest, have all the possible records, especially the Grand Slam one" – John McEnroe on Djokovic feeling the pressure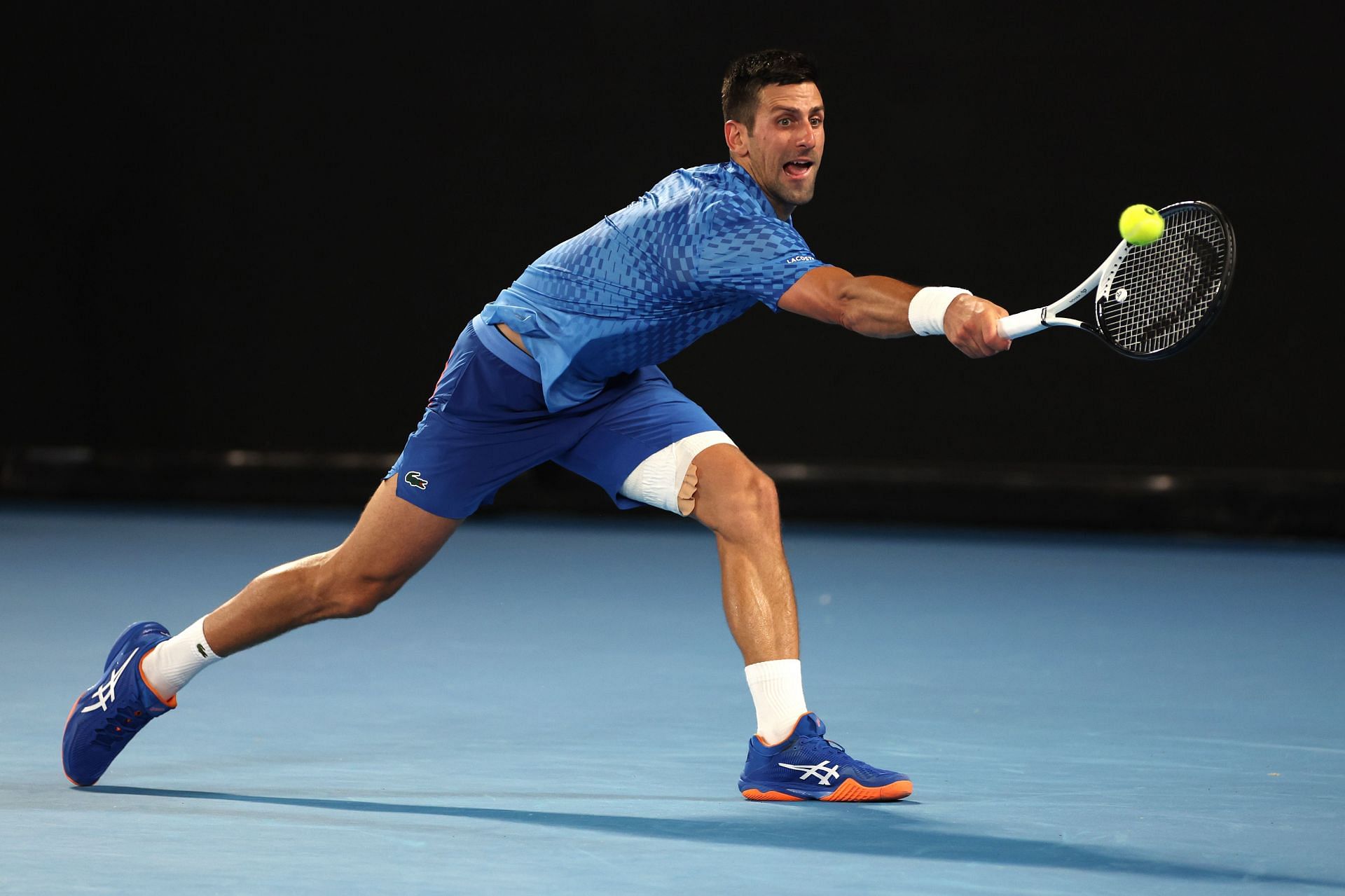 Novak Djokovic is on the brink of equalling Rafael Nadal's record tally of 22 Grand Slam singles titles in men's tennis. A win on Sunday would also take him to the No.1 spot in the ATP singles rankings.
McEnroe believes that the 35-year-old will feel a bit of added pressure before stepping on the court to play the final. In the same interview, the American said how Djokovic winning his 22nd Grand Slam will be "huge" for the Serb as well as tennis in general.
"For Novak, this game is so huge. Not only he can retake the No. 1 spot, but of course there is the 22nd Slam to catch Rafa. So it's a big moment for him and for our sport," McEnroe said.
The former American professional further stated that Djokovic will feel more pressure as he fancies all the possible records in men's tennis. McEnroe, however, appreciates Djokovic for "embracing" the pressure and not avoiding it.
"Will Novak feel the pressure? He's a human being. And he wants to be considered as the greatest, have all the possible records, especially the Grand Slam one. That puts additional pressure on you. And I give him credit for embracing that, talking about it, not walking away from it."
Edited by Siddharth Dhananjay




Article SourceMykhel