Lewis Hamilton, Charles Leclerc at risk of U.S. Grand Prix DSQ for technical infringement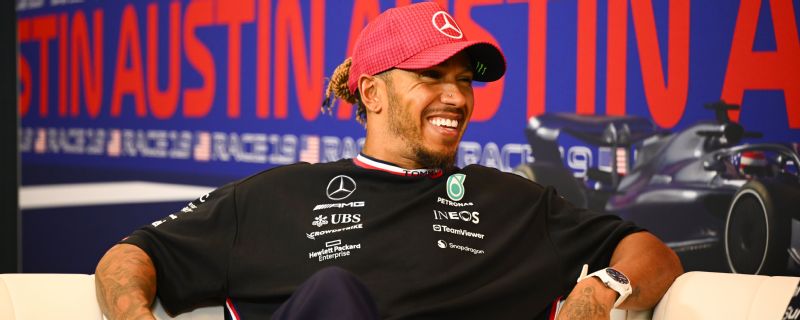 AUSTIN, Texas — Lewis Hamilton could lose his second-place finish at the U.S. Grand Prix due to a breach of F1's technical regulations, something that could also cost Charles Leclerc sixth.
Team representatives from Hamilton and Leclerc's Mercedes and Ferrari teams reported to the stewards for an alleged non-compliance with Article 3.5.9. e) of the FIA's technical regulations.
That Article states: "The thickness of the plank assembly measured normal to the lower surface must be 10mm [plus or minus] 0.2mm and must be uniform when new.
"A minimum thickness of 9mm will be accepted due to wear, and conformity to this provision will be checked at the peripheries of the designated holes."
If found to have infringed the regulation, both drivers are likely to be disqualified from the race.
The plank — a strip of wood resin fitted to the the bottom of the car — is used by the FIA to measure how low teams are running their cars.
The lower a car is set up to run, the more the plank wears as it scrapes along the track surface.
If the thickness of the plank drops below 9mm at any of its four measuring points, the car is deemed illegal and will be disqualified from the results.
More to follow…