Lewis Hamilton, Charles Leclerc disqualified from U.S. Grand Prix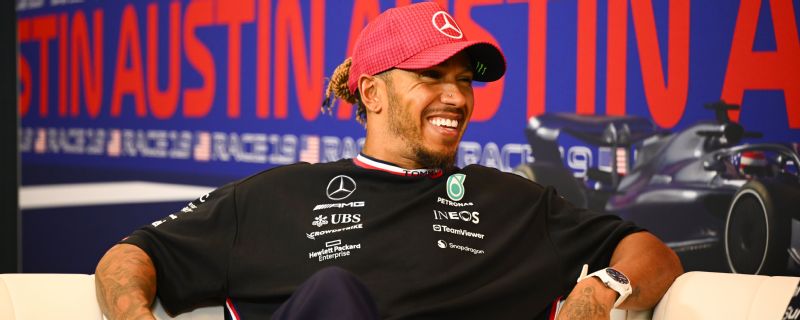 AUSTIN, Texas — Lewis Hamilton has lost second position at the U.S. Grand Prix after technical infringements saw him and Charles Leclerc disqualified from the race.
After the chequered flag, Hamilton's Mercedes and Leclerc's Ferrari were scrutineered by the FIA and found to be in breach of Article 3.5.9. e), which relates to wear to the plank on the underside of the car.
The disqualification has cost Hamilton a hard-fought second position, in which he ran race winner Max Verstappen close in the final stages.
Leclerc, who started the race from pole position, finished sixth.
The Article in question states: "The thickness of the plank assembly measured normal to the lower surface must be 10mm [plus or minus] 0.2mm and must be uniform when new.
"A minimum thickness of 9mm will be accepted due to wear, and conformity to this provision will be checked at the peripheries of the designated holes."
In the verdict, the stewards said "the high wear on the skid pads was probably a result of the unique combination of the bumpy track and the sprint race schedule that minimized the time to set up and check the car before the race."
The decision to throw both cars out of the result was confirmed shortly before 7:30 p.m., nearly four hours after the race finished.
The plank — a strip of wood resin fitted to the bottom of the car — is used by the FIA to measure how low teams are running their cars and prevent them from exploring potentially dangerous setup choices.
Running a car lower can offer a performance advantage, but the lower a car is set up to run, the more the plank wears as it scrapes along the track surface.
If the thickness of the plank drops below 9mm at any of its four measuring points, the car is deemed illegal and will be disqualified from the results.
Four cars were selected for plank wear checks after the U.S. Grand Prix: Verstappen, Lando Norris (who finished second once Hamilton was disqualified), Hamilton and Leclerc.