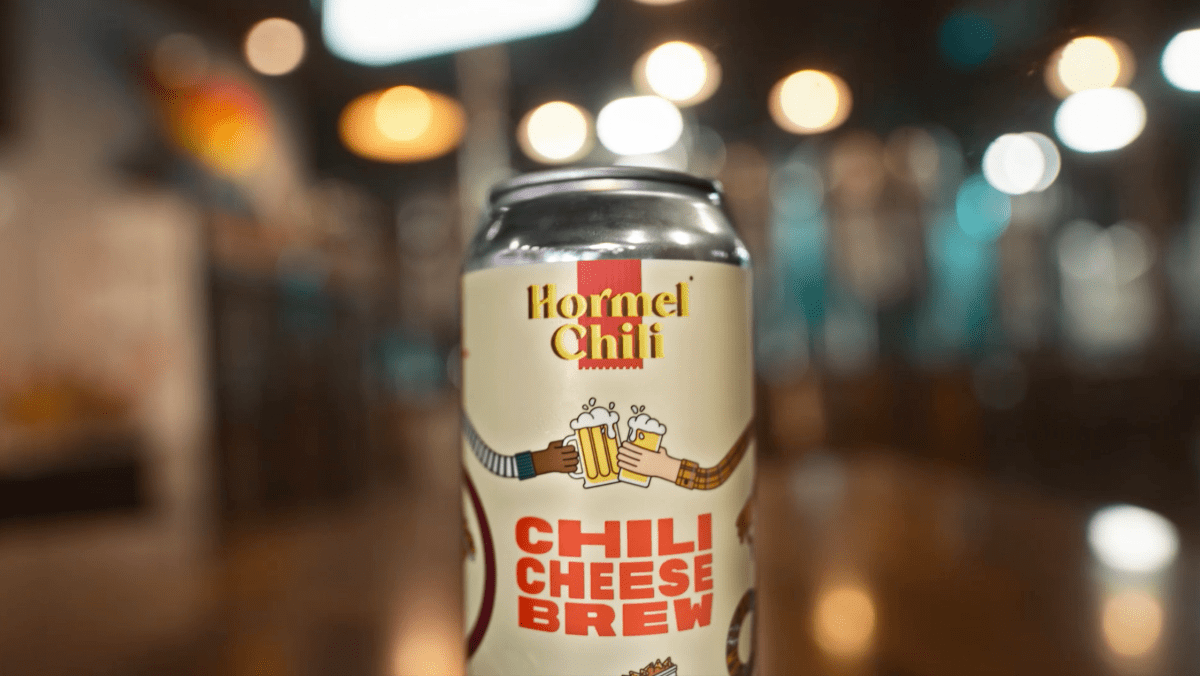 Minneapolis-based Modist Brewing Co. and food giant Hormel have debuted limited-edition Hormel Chili Cheese Brew in celebration of the Super Bowl. 
Four-packs went for sale Tuesday at the brewery's North Loop taproom and are available while supplies lasts at www.HormelChiliCheeseBrew.com. 
"The crushable American lager features Minnesota Pilsner barley malt and flaked corn," Hormel writes. "With this delicious corn chip-flavored base, Modist Brewing Co. added a mix of savory spices and hints of cheddar cheese powder to bring the flavors of HORMEL. Chili Cheese Dip to life."
Mpls.St.Paul Magazine's Stephanie March had an opportunity to sample the drink last week. 
"The lager itself has a bit of kick, and though it has been made with cheese powder in the brewing process, it doesn't come across with a big cheese statement—but, definitely put this in your beer cheese soup," March wrote. 
"Honestly, I would drink this beer with a little tomato juice and go michelada-style with it." 
A four-pack costs $24.