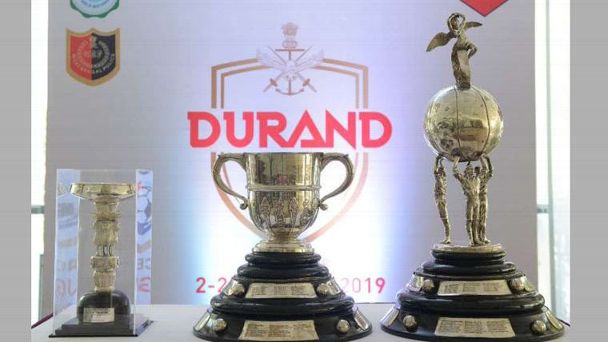 The 391st Kolkata derby in the 132nd Durand Cup final. Some stories just write themselves, eh? ESPN will bring you all the build up and the live, minute-by-minute action from the Salt Lake in our live blog right here.
(The live blog will appear below this. Please wait a few seconds for it to load. Please click here if it doesn't)
PREVIEW
GAME: MOHUN BAGAN SG vs EAST BENGAL, DURAND CUP FINAL
KICKOFF TIME: 4 PM
VENUE: SALT LAKE STADIUM
Our main preview here highlighted how the boro match can be a cagey, tactical affair considering the way both managers approach the game (hint: caution is the name of the game). There's no doubts emotions will be running high, but it remains to be seen if that quality will be replicated on the pitch itself.
Here's what the two managers had to say ahead of the final
Juan Ferrando, Mohun Bagan: "I am happy with our performance till now. We have played some good teams like Mumbai City FC and FC Goa. And we are going to play another good team in the final. It will be great if we can win the trophy."
But he did want to emphasise that the season hadn't started yet – and that the first derby of this tournament (which ended with a 1-0 win for EB) was in the past: "We are in the pre-season and I am happy with how we are progressing. For me the past is the past. Every match is different. Honestly, in the last derby, I was more focused with the AFC Cup match but now I am happy that my players have passed the group stage. And on Sunday we have an opportunity to play against a good team. It's a good target and a good challenge for us. We will try to win the trophy."
Carles Cuadrat, East Bengal: "After drawing with the Bangladesh Army team [in the opening match], we discussed matters within the team and made improvements in our sessions. We went on to defeat Mohun Bagan in the Derby. As we progressed match by match, we have now reached the final. This is just the beginning of the process, and I am pleased with our progress."
Cuadrat, an ISL winner with Bengaluru FC, was keen to state that he had just arrived at the job: "There are a lot of new players in the team and among foreigners I have only worked with Cleiton [Silva] in the past. Ot's just the beginning of the process." He also reminded EB fans of a fact they've been trying to forget for some time now – "Last time, when East Bengal beat Mohun Bagan in consecutive two matches was in 2016, so it's been a long time. This time we want to give our best and try to win the trophy."