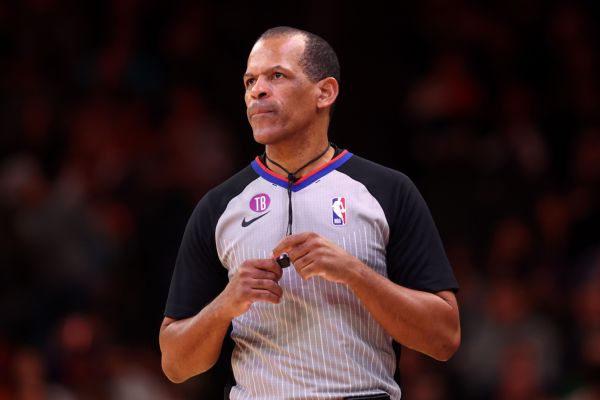 NBA referee Eric Lewis is retiring, effective immediately, so the league is ending its investigation into his social media activity.
Before the Finals, some now-deleted tweets were revealed by a pair of then-Twitter users that appeared to show a referee defending himself and other officials against critiques of their work. The league opened an investigation into whether Lewis violated NBA rules by speaking about officiating in an unauthorized manner. It had not been determined whether Lewis was using the account, which used the name "blair cuttliff."
Lewis was not selected as one of the 12 referees to work the Finals between the Denver Nuggets and Miami Heat while the league continued to investigate. Lewis had been chosen to work the Finals in each of the past four seasons.
Lewis has worked more than 1,200 games, counting the regular season and the playoffs, in 19 seasons as an NBA referee. He last worked May 16, when Denver played host to the Los Angeles Lakers in Game 1 of the Western Conference finals. The reports of the tweets came out about a week later.
Information from The Associated Press was used in this report.