On May 25, the PMPL South Asia Championship 2023 Spring Finals kicked off. Its opening day saw exceptional performances from Mongolian team 4Merical Vibes, who are currently in the first spot after securing three Chicken Dinners. The energetic squad has accumulated a total of 87 points in six matches, aided by 48 eliminations.
Following closely behind them is another formidable Mongolian side, Stalwart Esports, who raked in 62 points with the help of 40 kills on Day 1.

High Voltage DC, the team that won the PMPL SA Fall 2022, are third. Another Mongolian squad, Mabetex Esports, secured the fourth spot. Despite a slow start, fan-favorite DRS Gaming made a comeback and are currently in fifth place.
---
PMPL South Asia Championship Finals Day 1 Match Standings
Match 1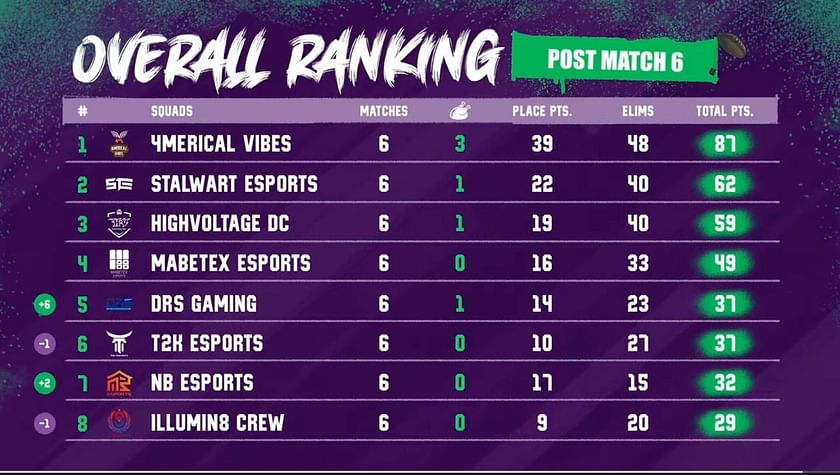 The Finale started with 4Merical Vibes coming out on top with eight frags in Match 1. This team played cautiously, focusing on staying within the safe zone, which ultimately led them to victory. On the other hand, High Voltage DC opted for an aggressive playstyle, racking up 11 frags.
Match 2
Moving on to the second match, 4Merical Vibes once again showcased their prowess and claimed another Chicken Dinner. They strategically utilized the high ridges of Miramar to their advantage, accumulating an impressive tally of 12 kills, with Dok taking out six enemies alone. Mabetex secured the second position with 15 frags, and team member Leo was made the MVP of this match.
Match 3
The third match took place on Erangel, where High Voltage DC capitalized on their advantageous elevated position in the final circle around School Apartments. They emerged victorious, claiming the match with an impressive 15 eliminations.
Assassin from HV was recognized as the MVP for his contribution of eight frags. STE performed admirably, securing 15 points, while T2K suffered an early elimination but still managed to gather nine kill points.
Match 4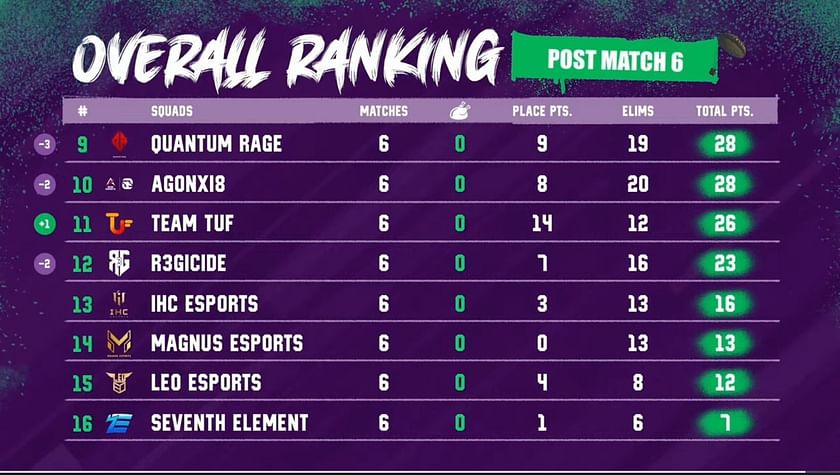 The fast-moving map of Sanhok hosted Match 4, which was won by 4Merical Vibes again. This team showcased remarkable rotation strategies, enabling them to eliminate a total of 10 opponents.
T2K and STE continued their consistent performance, securing 11 and 10 points, respectively, and further solidifying their positions in this competition.
Match 5
In the fifth round, Stalwart Esports employed aggressive gameplay and secured an impressive total of 28 points, which were achieved through a combination of acquiring Chicken Dinners and an astounding 18 eliminations.
While Action contributed seven frags, it was Topzz who dealt damage exceeding 1,100 HP. This significantly helps STE in accumulating crucial kill points. Despite being eliminated early on in the match, 4Merical Vibes displayed their aggressive playstyle and managed to secure seven eliminations.
Match 6
DRS Gaming bounced back in the PMPL Championship Finals Day 1's last game and won it with nine frags. It was again 4Merical who got a podium spot with 11 points, followed by NB Esports and Mabetex with 11 points each.
Edited by Soumyadyuti Ghosh




Article SourceMykhel