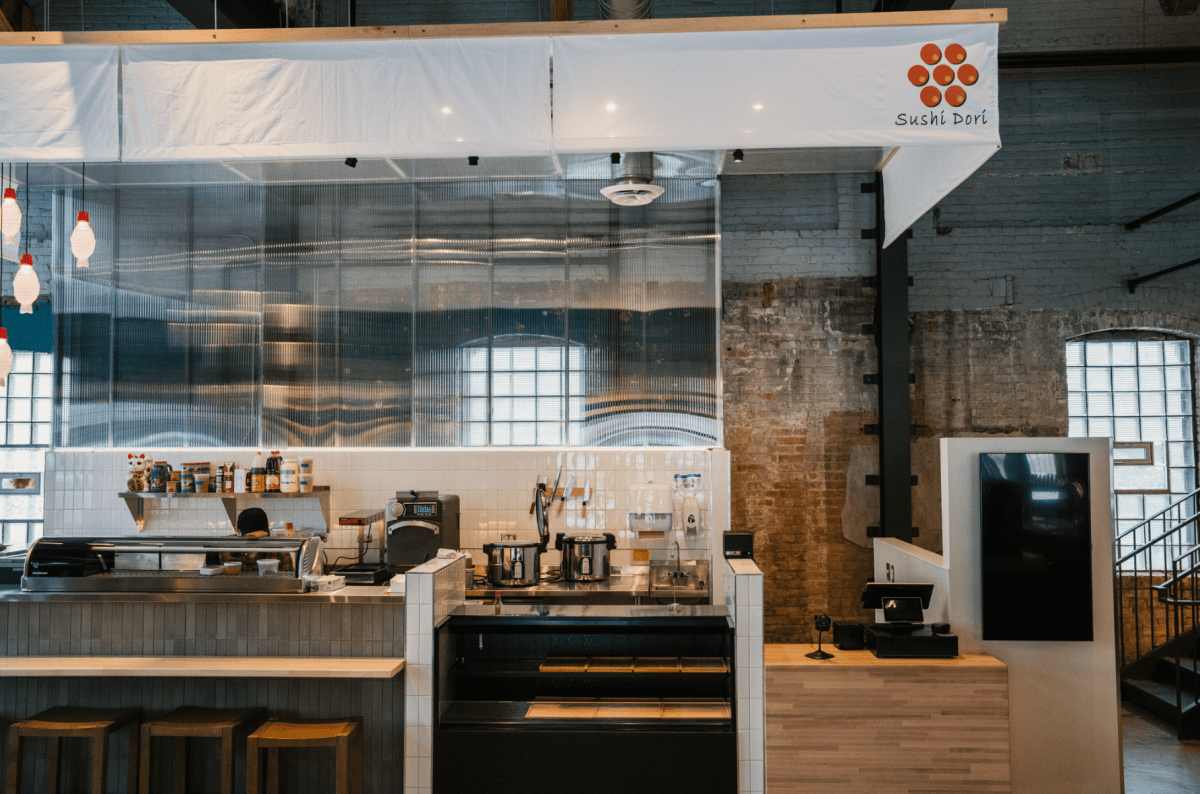 A creative twist on classic sushi will be on the menu at the sixth and final restaurant concept planned for the upcoming Eat Street Crossing food hall in south Minneapolis. 
Sushi Dori completes the Eat Street Crossing lineup, which also includes Bebe Zito Ice Cream, Bebe Zito Burgers, Chatime Boba Tea + Coffee, Ramen Shoten, and Ouro Pizzaria.
According to the announcement, Sushi Dori will feature an array of sushi rolls, rice sandwiches and snacks. The full menu will be available for dine-in or grab-and-go. The restaurant is the latest collaboration from Chef John Ng and Lina Goh of ZenBox Izakaya, who are opening the food hall alongside Bebe Zito owners Gabriella Grant-Spangler and Ben Spangler.
"We've traveled regularly to Japan and have really enjoyed riffing on what we call sushi and how we can reimagine and redefine it as we collaborated on the menu together," Goh stated. 
An official opening date for the food hall at the corner of Nicollet Avenue and Cecil Newman Lane has not yet been announced, but is expected to be in late winter 2023. 
Read more about Eat Street Crossing: