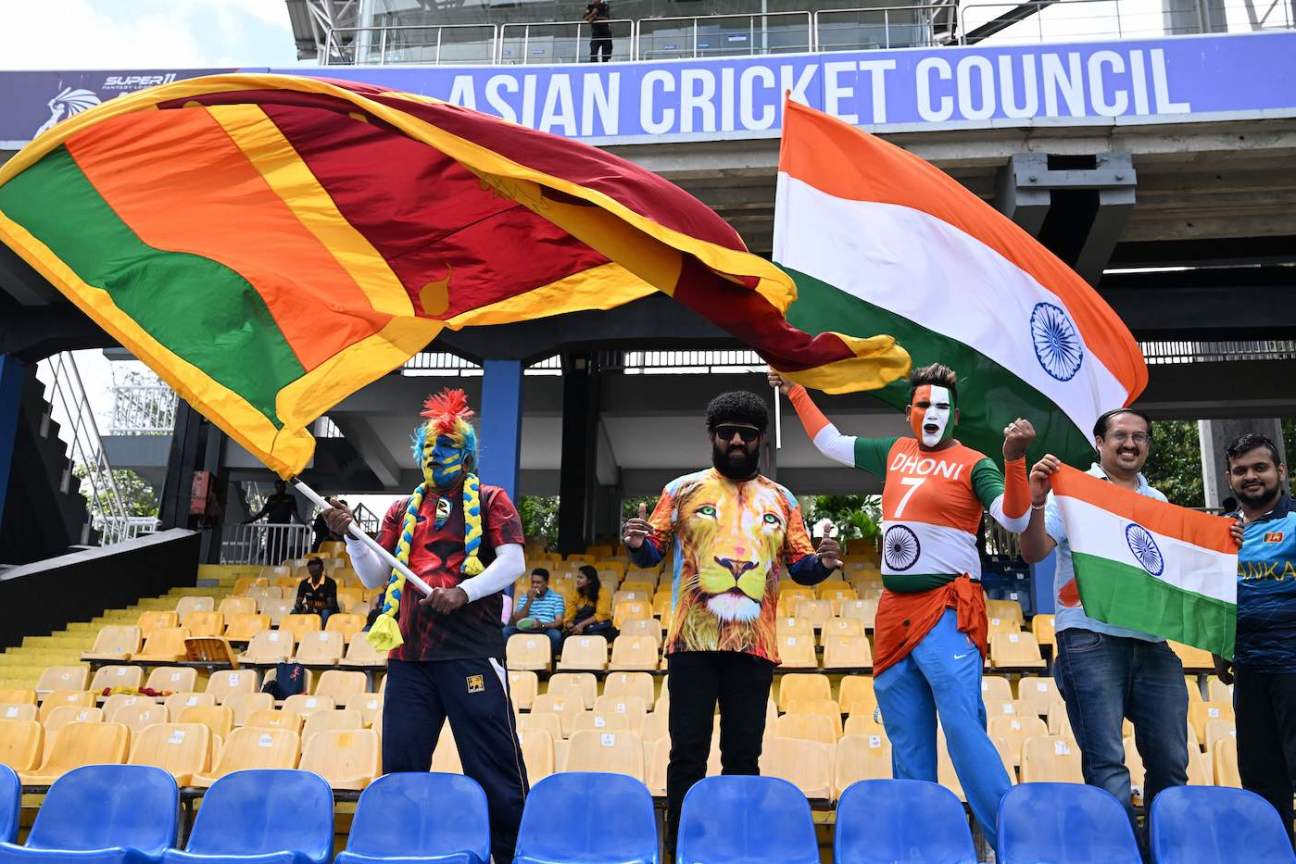 Shiva: "I don't comprehend resting Bumrah. He had only bowled 5 overs yesterday and been in the ground for only 32 overs. Thats bare minimum"
Rahul: "All those advocating rest to the players. Pls remember India hasn't qualified for the finals yet.Better to play your best XI against former Asia cup champions and try to win this one.Rest the players in latter matches.These are Test players after all."
Tarik: "Don't think Tilak will be playing .. be is not in plans for wc unless an unforeseen injury " — True, but might be useful to give him or Samson a game if India are unsure about Iyer's fitness.
2.10pm ICYMI, India played a near-perfect ODI over Sunday and Monday, beating Pakistan while barely breaking a sweat. Who better than Fidel Fernando to describe the experience of watching it unfold?
India vs Sri Lanka – you can follow the ball-by-ball commentary in Hindi and in Tamil as well.
Maddy: "How about this XI: Rohit, Shubman, Tilak, SKY, Ishan, Hardik, Axar, Kuldeep, Shardul, Prasidh, Shami"
Dillon: "Pathum Nissanka will score a century today, you heard it here first"
Datta: "With the amount of match practice that Shreyas is going to get after a long injury layoff, is it wise to still include him in the WC squad? Or should we wait till Australia bilateral?" — The ODI series against Australia ends on September 27, one day before the deadline to finalise squads, so I guess India have just enough time to assess his fitness.
2.00pm Afternoon, everyone. It's bright and sunny (for the moment) at the Premadasa Stadium, where India are set to be in action for the third successive day, and today they face Sri Lanka, who are currently on a 13-match winning streak in ODIs. This could be quite a contest, but will India pick their first-choice XI, or will they rest a few key players given the unusual workload they're under, and the fact that a World Cup is just around the corner? We'll see. But one player definitely won't feature today.
Ram: "I'd rest Bumrah, Pandya and play Shami, SKY today."
Animesh Pai: "My guess would be Suryakumar in place of KL Rahul and Shami in place of Bumrah. While they might promote Ishan Kishan and Suryakumar in batting lineup before Kohli."
robert james: "Shardul Thakur reminds me of Ian Harvey/ James Hopes type of All Rounder that Australia had. I hope Shardul bats up the order today, and improve his batting to become a very good all rounder, and get ready for the WC. No need to send Pandya before Shardul/JadejaBoth Jadeja and Shardul needs batting time"