Few people can say they struck out Vladimir Guerrero Jr., but Tampa Bay Rays outfielder Luke Raley can. It happened Wednesday night while the Toronto Blue Jays put it on the Rays 20-1.
Raley came in to pitch, because Tampa Bay didn't want to waste its bullpen arms in a blowout. Raley completely fooled the slugger on a 50 mph curveball that floated into the zone, causing Vladdy to whiff. Guerrero, being a good sport, signed a ball for Raley.
•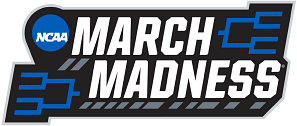 Fortunately for Vladdy, he got the last laugh as he demolished a grand slam the next inning. There was no way he would let Raley get the best of him twice. That would be something his teammates would never let him live down.
When Raley tells the story of how he struck out Guerrero, it may be best to leave that last part out. And the part where his team lost the game by nearly 20 runs.
"This is why we love baseball," one fan tweeted.
"Common Vladdy W," another fan tweeted.
MLB fans loved the gesture by Vladimir Guerrero Jr. You don't see something like this in many other sports, which makes baseball truly special.
Vladdy could have just gone on with his day, but that's not the kind of person he is. He'll give props when they're due, which he did here.
Vladimir Guerrero Jr. and the Toronto Blue Jays need to step it up
Vladimir Guerrero Jr. and the Toronto Blue Jays are in last place in the American League East. They're 10.5 games behind the league-leading Tampa Bay Rays, and that gap will continue to get bigger if Toronto doesn't turn it around.
The Blue Jays have lost seven of their last eight games. They've had issues with starting pitchers like Alek Manoah, who has struggled all season. An All-Star last season, Manoah has a 1-5 record with a 5.53 ERA.
Although it's still early in the season, Toronto must turn it around quickly. Teams like the New York Yankees are starting to click while they get some key players off the IL.
Toronto needs to round out May by playing better baseball. They have the talent to be a top team in their division if everyone contributes. Fans will come unglued if the team stays in the basement of the AL East and misses the postseason.
Edited by Joseph Schiefelbein




Article SourceMykhel